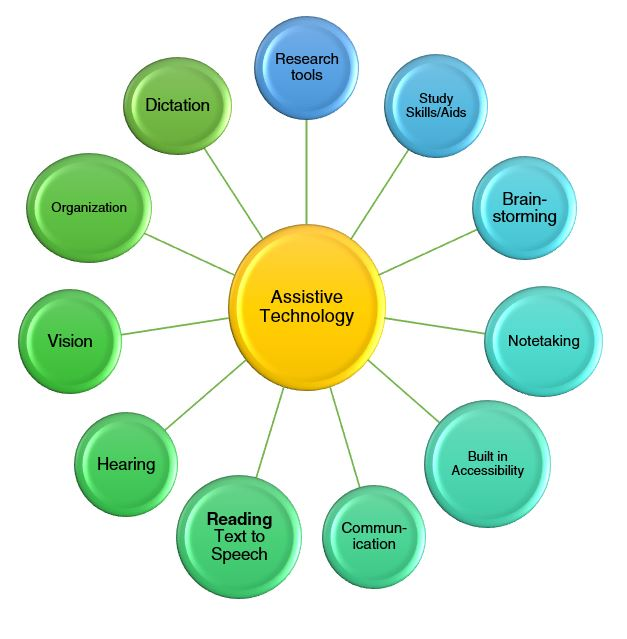 Assistive technology devices are identified in the IDEA 2004 as:

Any item, piece of equipment or product system, whether acquired commercially off the shelf, modified, or customized, that is used to increase, maintain, or improve the functional capabilities of children with disabilities.
The term

does not include

a medical device that is surgically implanted or the replacement of such device.
(Authority 20 U.S.C. 1401(1))​


Assistive technology service:

Any service that directly assists a student with a disability in the selection, acquisition or use of an assistive technology device. When a student needs an assistive technology device or service, the Committee needs to consider what instruction the student might require to use the assistive technology device as well as any supports and services the student and/or the student's teachers may need related to the use of the device.

Resources for parents of special needs students


The purpose of this site is to provide access to general resources to assist in the implementation of Assistive Technologies and Universal Design for Learning supports to provide access to learning for ALL learners. This website also provides current information on free educational resources.