Parents

Below are two images which show the expectations for Digital Learning. The yellow one, short term (1-2 days), shows the expectations for one or two Digital Learning Days. These could be called for inclement weather or could be regularly scheduled Digital Learning Days. The red one, extended closure (3+ days), shows the expectations when we have shifted all learning online for more than a day or two.

Click the links below to download the pdfs.

PVEA Schedule for Extended Closure

** Directions for student expectations for August 6th and August 7th will be communicated by the local school teacher. The two documents below will be guidance under normal school closures. To be prepared, please take time to familiarize yourself with these protocols for Digital Learning Days.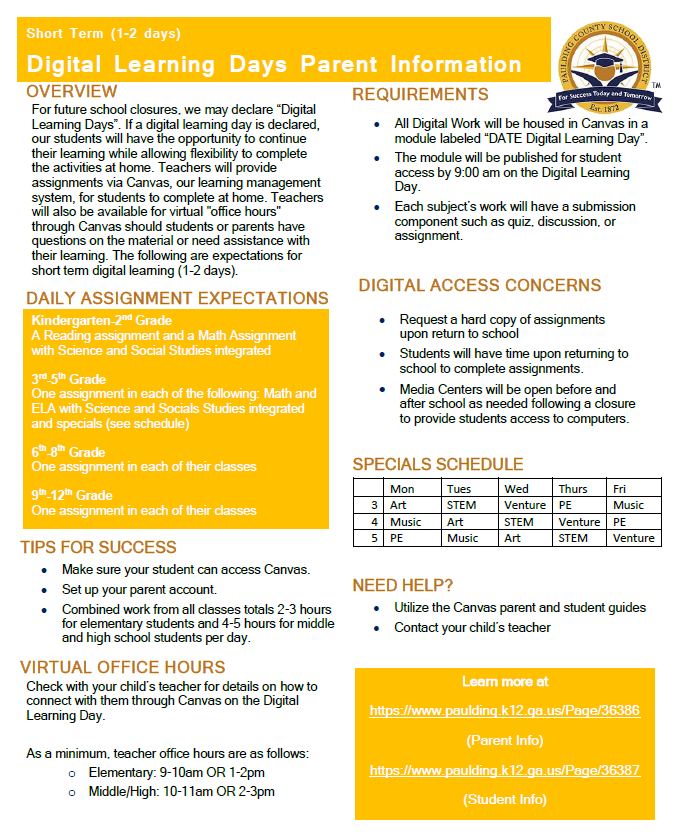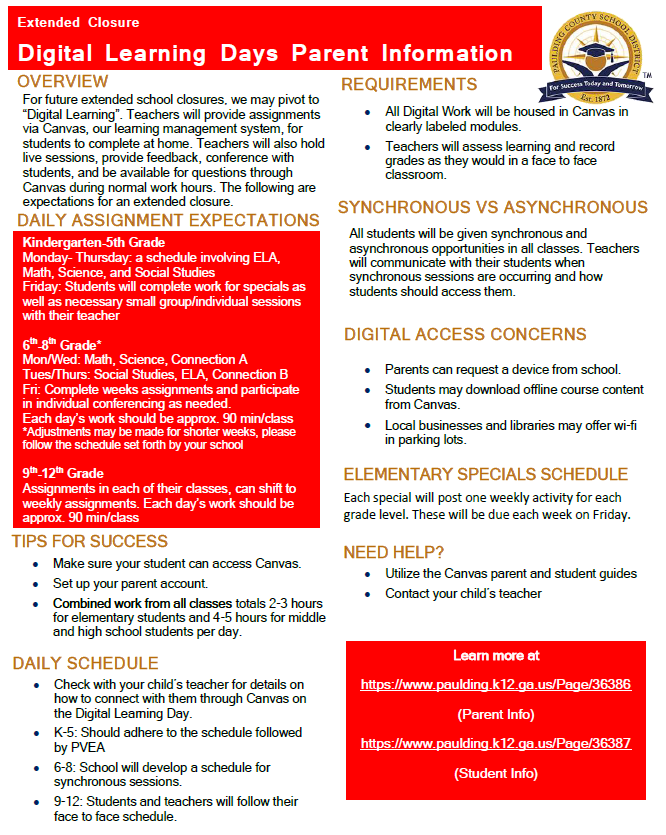 Directions for Viewing your Student's Digital Learning work.

Click here for written directions on viewing your student's Digital Learning work in Canvas or view the video below.

Canvas Guides:

Video Guides:

Remote Student Password Directions

(updated 7/23/2020)