Inclement Weather Information & School Closing Guidelines
Current Weather Conditions in Paulding County

Who is watching weather forecasts?

Several days before any weather event, the superintendent and his administrative staff participate in National Weather Service webinars and carefully watch the weather. From unsettled weather patterns that can spawn tornadoes and severe thunderstorms in the late Spring to snow and ice storms that may cause travel difficulties in the Winter months.

Where does their information come from?

School district staff listen to a variety of forecasts. The Director of Transportation and his team of bus drivers test road conditions on bus routes starting in the early hours of the morning. The Paulding County School District is also in constant contact with the Paulding County Sheriff's Department about road conditions across the county. Even if it looks clear on your street, dangerous conditions may exist in other parts of the county.

How does the superintendent make the decision to close school?

The determination on whether to close schools in Paulding County for inclement weather is dependent on a number of factors. Student and staff safety is our top priority. The final decision is made by the Superintendent of Schools, based on detailed recommendations from staff working closely with public safety agencies, city and county governments, the county's Emergency Management Agency, and the National Weather Service. This is not a night-before or day-of decision. Coordinating with these agencies and internal district departments starts well ahead of the anticipated arrival of bad weather.

Here are some of the factors taken into consideration when determining whether or not to close schools:

THE FORECAST

Meteorology is not an exact science. Weather patterns can change quickly. Frozen precipitation that falls on neighboring states and counties can quickly turn to rain as a system moves across the state. The precipitation can just as easily turn from rain into sleet or snow. Weather systems can speed up or slow down, meaning they do not arrive as forecasted. The decision to cancel or delay school based solely on the temperature is more difficult when the mercury is hovering just at or around freezing. A degree or two in temperature can make the difference between normal, wet conditions and slick, snowy or icy roads.

In the days leading up to an anticipated weather event, district personnel participate in conference calls held by the National Weather Service, multiple times a day and often at night. Sometimes the weather forecast is not definitive enough to make a decision on school closing the night before. That means staff members spend their evenings and nights watching the forecast. They are often up early the next morning driving the roads around the county looking for dangerous conditions for both car drivers and bus drivers. This can lead to a delay in communicating a school closing until the morning of a cancellation.

ROAD CONDITIONS

Paulding County covers more than 314 square miles. Road conditions can vary greatly in various parts of the county. The northern part can be impassable, while the southern part might not have any precipitation at all. We cannot assume that, because roads are good in one neighborhood, all roads throughout the county are safe. This is one reason district personnel drive the roads themselves. We also rely on staff members and bus drivers to communicate road conditions in their neighborhoods, as well as officers from the Paulding County Sheriff's Office, and the Dallas and Hiram Police Departments. This shared information is factored into the decision-making process. Paulding County school buses travel more than 13,000 miles a day, transporting more than 17,000 students. Buses must be able to travel safely. Paulding County also had many student drivers, and road conditions must be safe for our most inexperienced drivers to get behind the wheel.

TEMPERATURES

Extreme cold is rare in Georgia, although we do occasionally see temperatures in the single digits. Those low temperatures can affect our diesel-engine school buses. That is why on mornings where the temperature is forecasted to be below freezing, our bus drivers are in their buses well before dawn to make sure they crank. School buildings can also be susceptible to frozen pipes and heating malfunctions, especially in our older facilities. However, cold temperatures are not, by themselves, a reason to cancel school. When school is held on a cold day, we encourge parents and students to dress appropriately in layers.

---

SCHOOL CLOSURE: FAQ

Why isn't the decision to close school made the night before?

Every weather system is different. Unfortunately, the weather does not consider convenience into when it will move across Paulding County. That system also does not always produce a specific, predictable outcome. District personnel begin monitoring the weather well before an anticipated weather event is scheduled to arrive, not just the night prior. The ultimate concern is the safety of the students and staff, and sometimes that decision cannot be made until the morning of.

Why not close school at the prediction of snow, just to be safe?

Meteorology (weather forecasting) is not an exact science. In fact, forecasts are often wrong. There are a number of factors that must be in place for a system to bring snow to our state and county.

Closing school is not an easy decision as it disrupts the instructional process for students and teachers.

Why not close school when other counties announce they are closed?

Every county is different and has different transportation challenges. For example, Bartow and Cherokee counties have higher elevations than Paulding County does. So the weather may be more severe in those counties, even though they are just a few miles away from us. The rain/snow line is also not an exact science. It may be further south than anticipated, leaving Paulding County with cold rain, but parts of Cobb County with snow on the ground. Staff do monitor the closure status of other school districts. We have employees who live in other counties and realize their travel to work may be affected. However, that is not the primary factor in our own decision making process.

How do I find out if schools are closed?

School delays and/or closings will always be posted on the school district website (www.paulding.k12.ga.us) as soon as the decision has been made. PCSD also uses the social media sites Facebook and Twitter to release the information. Any information posted on social media should always be confirmed with a visit to the school district's website. The District also utilizes its mass communication notification system with Blackboard to alert parents and students about a delay or closing. (Parents are responsible for making sure their contact information is up-to-date in Infinite Campus so they can receive alerts about school closings and delays.) The District has a mobile app and parents can receive app notifications. Metro Atlanta news outlets are also notified when a closing occurs. Please note: there is a Paulding County, Ohio and often its forecasts and closings are retweeted. Please confirm any closing you see on social media on the district's website.

FIRST NOTICE of School Closings/Delays etc.:

Web Site: www.paulding.k12.ga.us

Twitter:@pauldingboe

Facebook: https://www.facebook.com/pauldingboe/

TELEVISION STATIONS

WSB-TV (Channel 2)

WAGA-TV (Channel 5)

WXIA-TV (Channel 11)

WGCL-TV (Channel 46)

What if bad weather occurs during the school day?

Inclement weather response plans are in place to dismiss and transport students during the school day, if bad weather occurs after the school day has begun. Early dismissals often begin with our high schools, in an attempt to get our newest drivers home before the roads get too dangerous to travel. Elementary schools are typically the last to be dismissed to allow parents time to make arrangements or get home themselves. Every student should have an Emergency Notification form on file with their school.

Please know that the Paulding County School District's top priority is your child's, and our staff's, safety. Decisions are made in the best interest of the more than 29,000 students the District serves.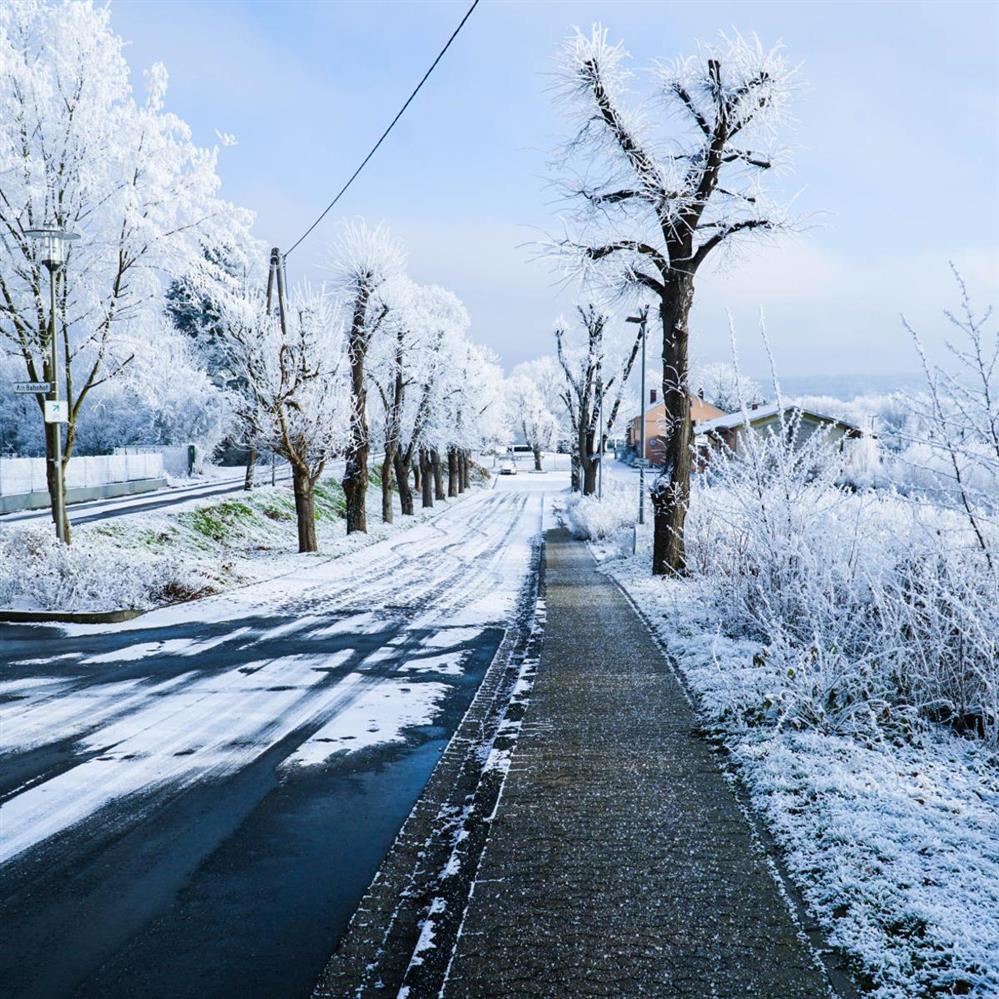 What are Digital Learning Days and when does the school district require them?

Occasionally weather events may result in schools being closed for multiple days. Because most families now have Internet access, students can continue to learn online from home on the rare occasions when schools are closed for an extended period. These days are called "Digital Learning Days." If one or more Digital Learning Days becomes necessary, the school district will notify parents using its automated calling system and other communication tools. More information about Digital Learning Days and what parents need to know is available by visiting the Digital Learning Days page.