Return to Headlines
PCSD REACH Scholars Sign Scholarships
---
Cordeja Stembridge - Dobbins Middle School
Emmanuel Giovinco - Moses Middle School
The Paulding County School District recognized two of its outstanding students on Thursday, Oct. 25, 2018, during a REACH Scholarship signing ceremony at Chattahoochee Technical College in Dallas. Eighth-graders Cordeja Stembridge of Dobbins Middle School, and Emmanuel Giovinco of Moses Middle School, signed contracts committing themselves to enter the REACH Scholarship program and earn scholarship money to attend a state university or college. They were selected from 157 PCSD students who applied.
Gov. Deal designated Oct. 22nd - Oct. 26th as REACH Georgia's Statewide Signing Week. REACH Scholars from school systems across the state signed commitments this week to satisfy the REACH program's requirements, including graduating from high school, and enrolling and completing college. Scholars who successfully complete the program and graduate from high school are awarded a $10,000 scholarship ($2,500/per year) that can be used at any University System of Georgia, Technical College System of Georgia, or eligible private postsecondary institution. The scholarship is in addition to any other scholarship or benefit the student receives.
"Cordeja and Emmanuel are both outstanding representatives of the Paulding County School District," said Superintendent Dr. Brian Otott. "It is remarkable that these students, both still in middle school, are committing to a path that gives them an outstanding chance for future success, and they are truly ahead of the game. I know their families are proud of them both, just as we are, and I look forward to watching them attain success in high school, college, and all of their future endeavors."
Both the Paulding Education Foundation and the Rotary Club of Dallas contributed financial support for the program by providing the $2,500 in local funds required for participation.
Beginning in 8th grade and through high school, REACH Scholars are paired with a mentor and an academic coach. Scholars must maintain good grades (2.5 HOPE-calculated GPA), behavior and attendance.
REACH Georgia is the State of Georgia's first needs-based mentorship and college scholarship program. The mission is to ensure that Georgia's academically promising students have the academic, social, and financial support needed to graduate from high school, access college and achieve postsecondary success.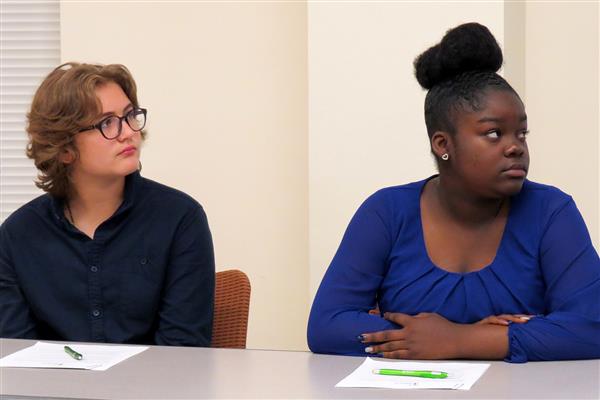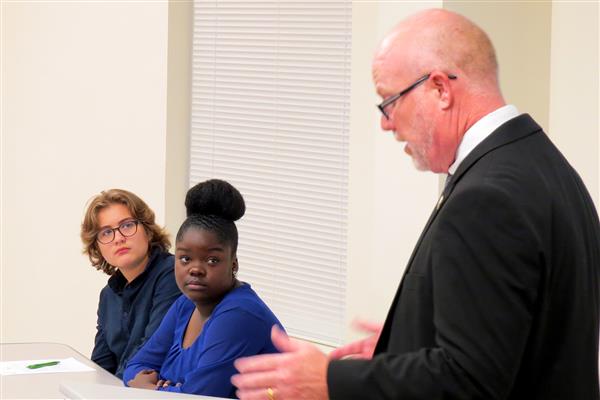 Dr. Otott addresses Cordeja Stembridge and Emmanuel Giovinco during a presentation Oct. 25, 2018 at Chattahoochee Technical College in Dallas, Ga.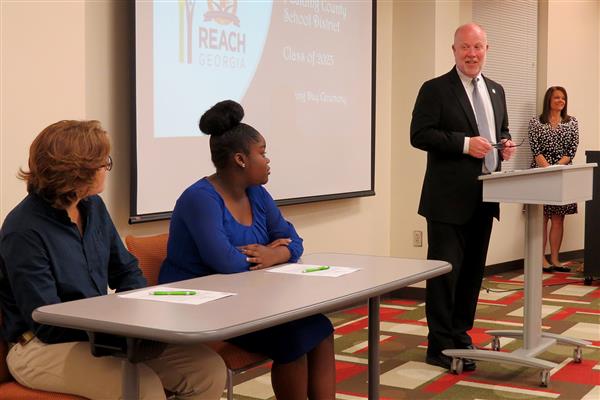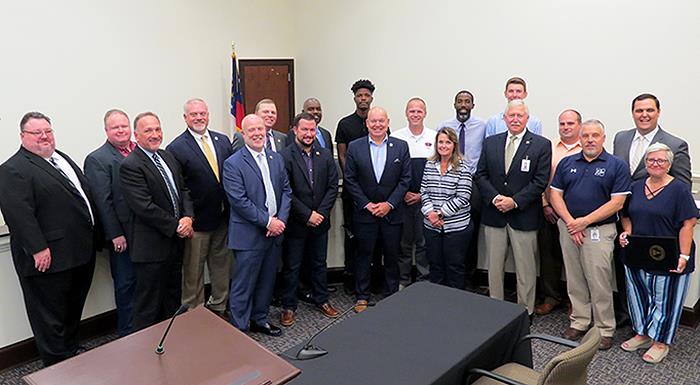 Emmanuel Giovinco (seated front left) and Cordeja Stembridge (seated front right) sign contracts Oct. 25, 2018 committing them to become REACH Scholars. Joining them are, from left, Superintendent Dr. Brian Otott, School Board Vice Chair Kim Cobb, PCSD REACH Coordinator Jana Stegall, and Paulding County Education Foundation Director Jim McMichen.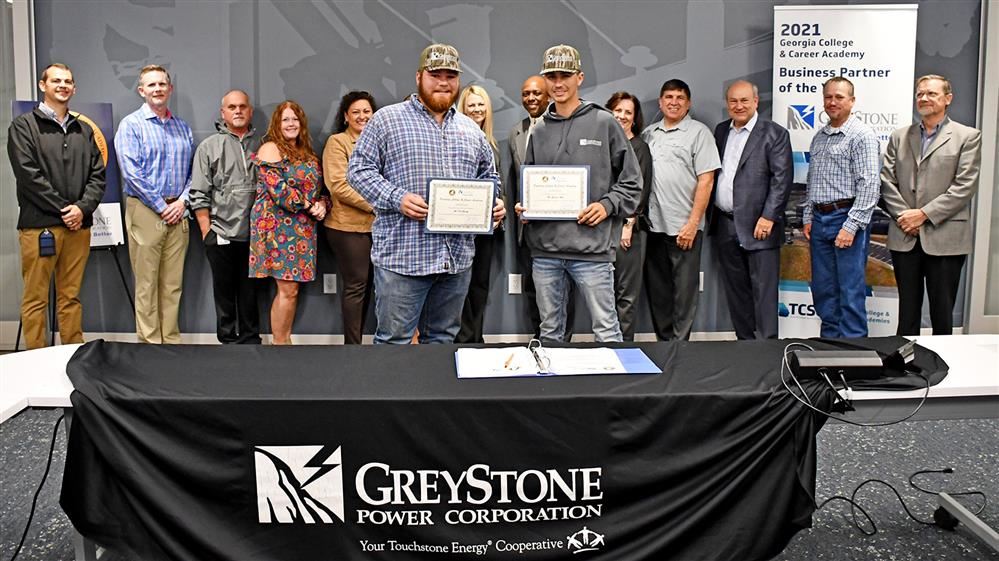 REACH Scholars Emmanuel Giovinco and Cordeja (seated front) pose with their families and school district officials after signing their scholarship commitments Oct. 25, 2018.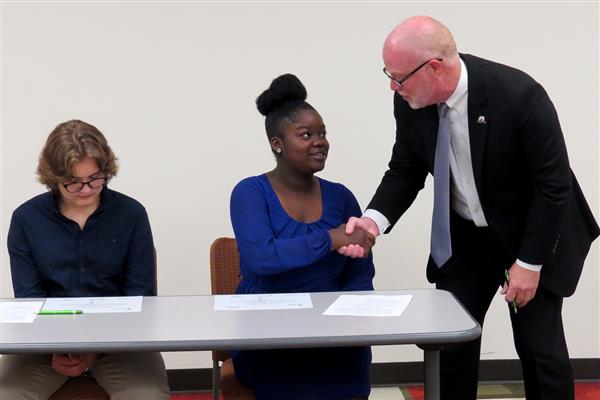 Superintendent Dr. Brian Otott shakes Cordeja Stembridge's hand after signing her REACH Scholar contract Oct. 25, 2018.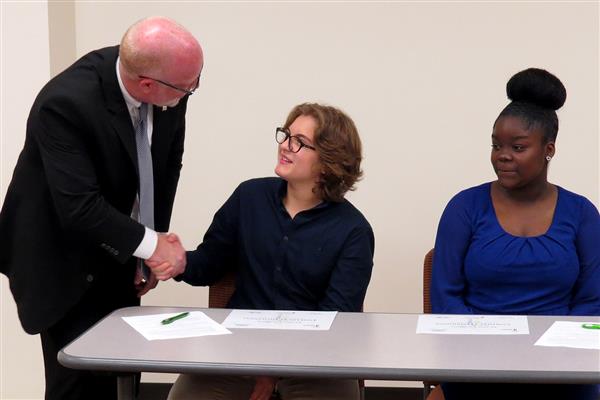 Superintendent Dr. Brian Otott shakes the hand of Emmanuel Giovinco after signing his REACH Scholar contract Oct. 25, 2018.