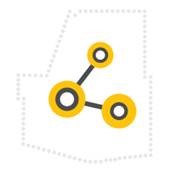 With a focus on preparing our students for graduation and beyond, the Paulding County School District has embarked on building partnerships to better equip school leaders and teachers to prepare students for future steps and to increase community awareness of and support for the college readiness and career preparedness of Paulding County students.
This focus began when the Superintendent of the Paulding County School District, Cliff Cole, appointed 31 Paulding County citizens and stakeholders to develop engagement goals and plan. The original plan can be seen here.
The plan is monitored, evaluated, and reviewed regularly through our partnership with the Paulding County Chamber of Commerce Workforce Development Committee.
The Community Engagement Plan has three current goals and is enacted through activities which meet each goal. Please see below for more information regarding these goals. The activity titles are links to descriptions and how to become involved: