Any boy interested in playing tennis needs to attend a short meeting in room 5018 Tuesday October 29 before school at 8:15 or after school at 3:35. If you are unable to attend this meeting please see Coach Rampley in room 5018 before or after school.
Head Coach: Emily Rampley, edosterrampley@paulding.k12.ga.us

Assistant Coach: Travis Rampley, travis.rampley@gmail.com

Assistant Coach: Rhonda Kelley, rkelley@paulding.k12.ga.us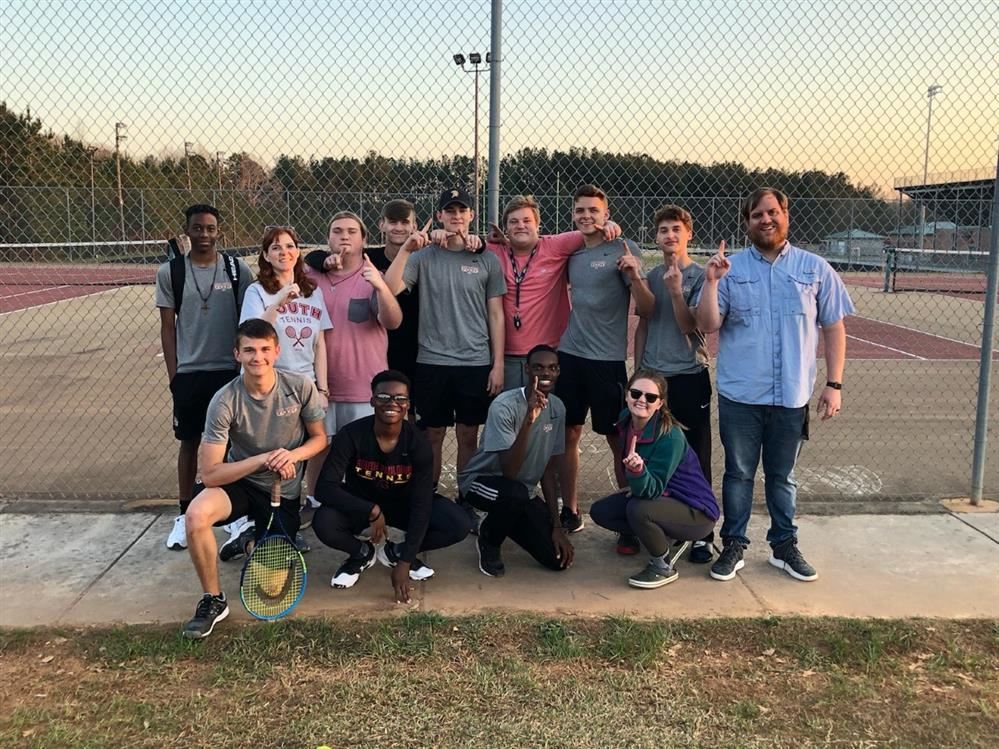 South Paulding Boys Tennis 2019

The Spartans placed 3rd in region for the 2019 season. The boys then advanced to the first round of state playoffs.
SPHS BOYS TENNIS ROSTER 2019

Congratulations, gentlemen.

Turner Berry

Grant Cartwright

Garrison Floyd

Jackson Frede

Nik Kelley

Sawyer Owen

Wesley Payne

Dorian Rawles

Drew Vickers

Tae Williams