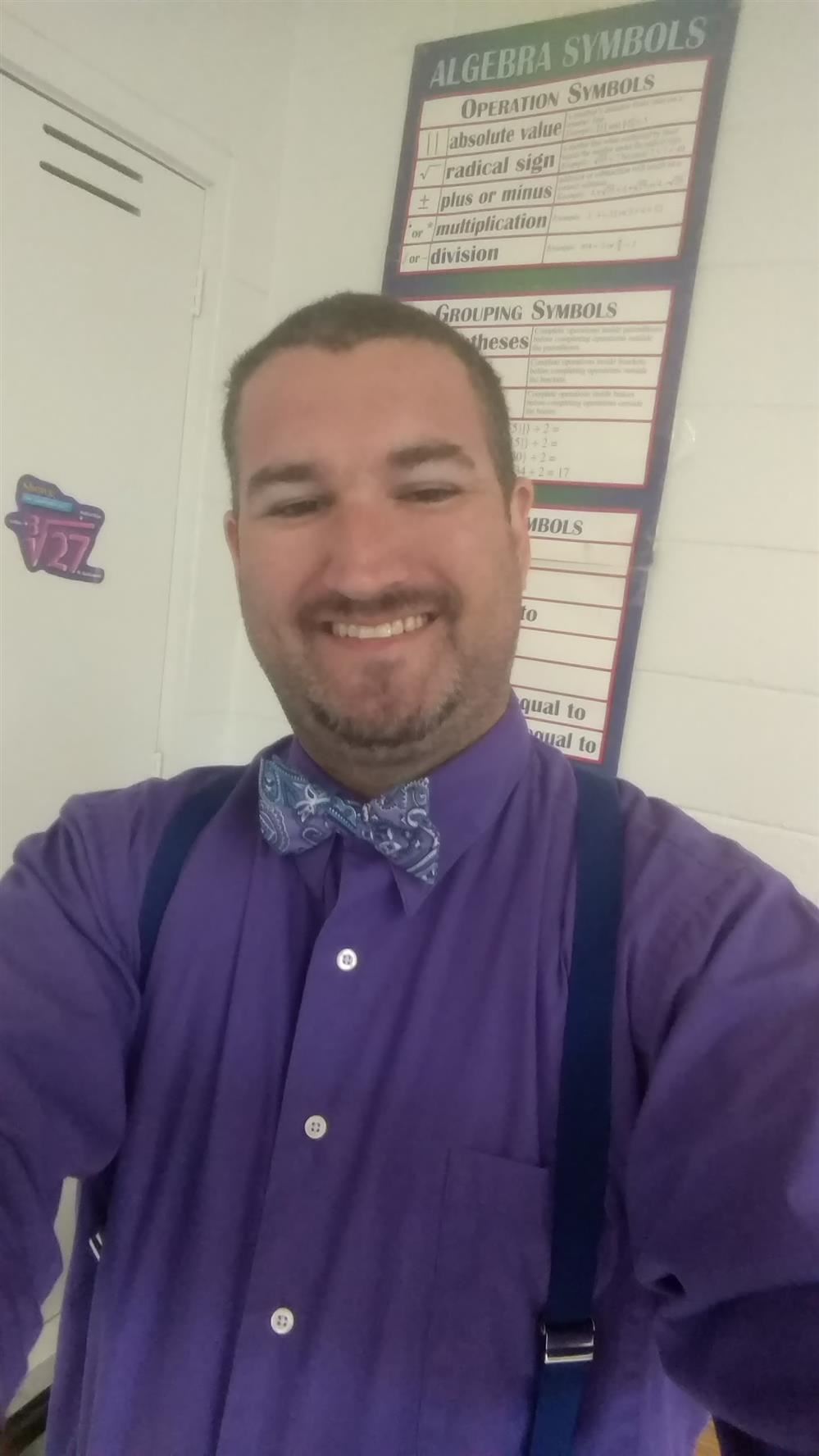 I began my teaching career in 2004 at North Panola School District in Sardis, MS. I taught there 4 years before moving to Georgia. I spent 11 years at Douglas County High School and this will be my first year at North Paulding High School. During my teaching career, I've taught every grade level and almost every high school math course. I have a Bachelor's degree from the University of Southern Mississippi and a Master's from the University of Mississippi (Ole Miss).
1st Block - Pre-Calculus

2nd Block - AP Calc Ab

3rd Block - Planning

4th Block - Pre- Calculus
Assignments will be posted on canvas for students to complete while the school district is closed. Assignments are due by one week upon returning to school. Precalculus assignmets will be review while AP Calculus will be a combination of review and new assignments. Students may submit online, print out the assignments and complete or record their answers on their own paper.

AP Calculus Tutoring Sessions

Jan. 29th

Feb. 26th

Mar. 11th, 25th, 30th

Apr. 1st, 15th, 22nd, 27th, 29th

All times 4-5 after school in room 1307

Remind sign up:

Text # 81010

Then enter @gah48hk (for Precalc 1st block)
@2ege79 (for AB Calc 2nd block)
@f3kab (for PreCalc 4th block)

Please feel free to email with any questions, concerns or comments.

daniels6906@gmail.com or pdaniels@paulding.k12.ga.us

Tutoring Schedule:

Tutoring will be held in room 1307 Tuesdays and Wednesdays right after school. Other times by appointment.