Paulding County High School PTSA

2021-2022 Officers

President - Robecca Hebert

Vice President -

Treasurer -

Secretary -
PTSA Reflections

The 2019-2020 theme "Look Within" will spark imagination and creativity in school and at home.

Encourage your school to imagine, create and celebrate with Reflections during National Arts & Humanities Month this October.

Reflections are due Monday, September 30th.

Want to participate in Reflections? Students may choose one or all of the available arts categories:

Dance Choreography

Film Production

Literature

Music Composition

Photography

Visual Arts (2D / 3D)

Visit https://pauldingpta.org/reflections for official rules and entry forms. All entries must be submitted by October 19th.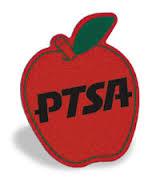 Facebook

Like "PCHS PTSA" on Facebook for PSTA Updates!!

Shop at Kroger & Support PCHS!

Link your Kroger Plus card to PCHS and support your school with every purchase! Linking is easy!! Visit KrogerCommunityRewards.com. After signing in, Choose Enroll. Our school "link" code is 74793 but you can also type in the first few letters of the school in the "search box" (Paulding County High School PTSA is our full organization name) and link to us that way!