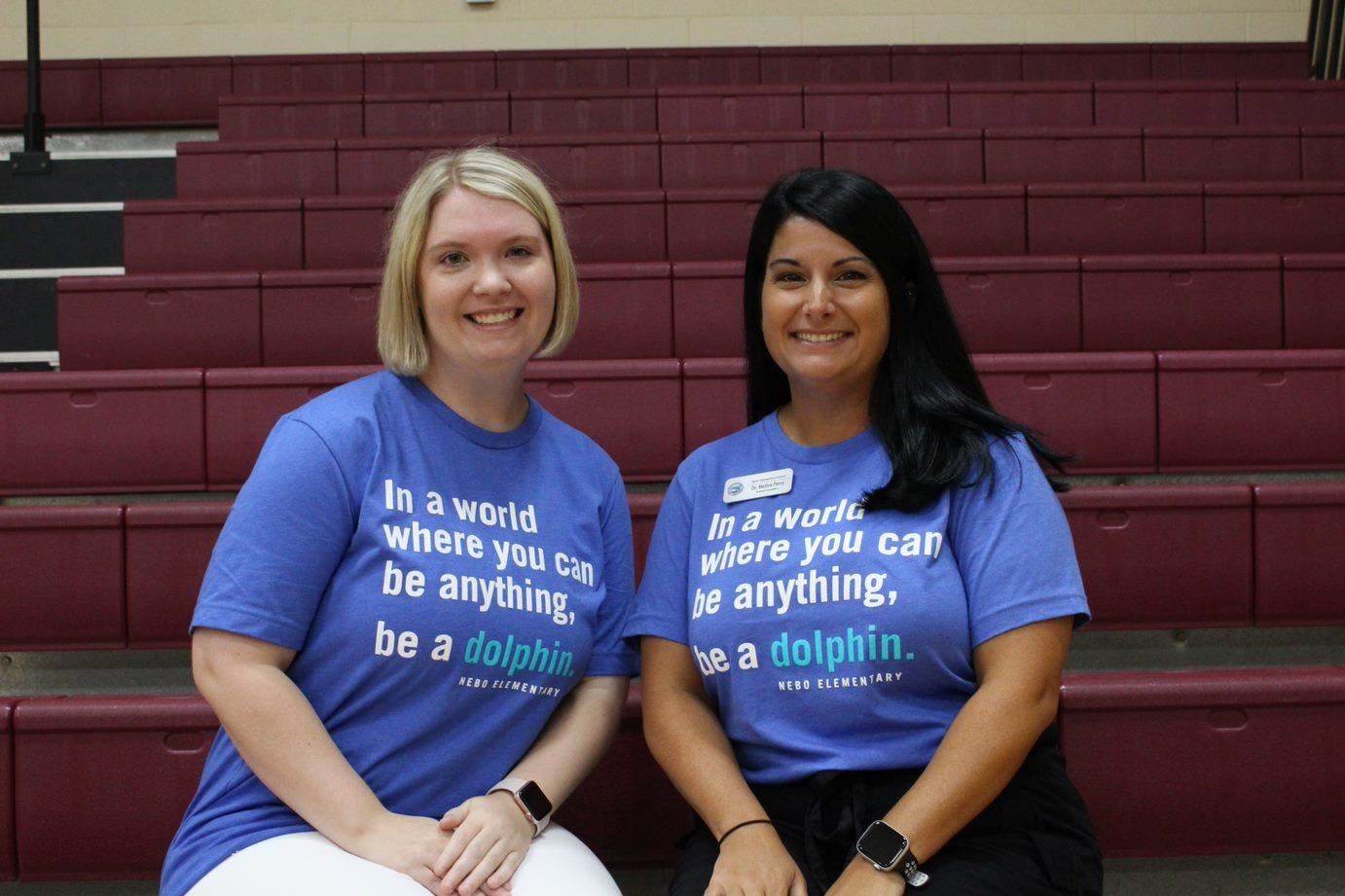 Phone:
Email:
Degrees and Certifications:
Dr. Meitra L. Perry and Ms. Morgan Lawrence.

Dr. Meitra Perry

mlperry2@paulding.k12.ga.us

This is my ninth year as a school counselor and my fourth year at Nebo Elementary. I am so excited to continue building relationships with the students and families in Paulding County to ensure all of our Nebo dolphins can be successful.

I graduated from the University of West Georgia with a B.A. in Psychology, an M.Ed. in School Counseling, and an Ed.S. in Professional Counseling. I earned my Ed.D. in Counseling and Supervision from UWG in 2020.

In addition to my school counseling experience, I have worked as a social worker for the Department of Family and Children's Services (DFCS), as an admissions representative for the University of West Georgia, and as a paraprofessional at a school for students with emotional and behavioral disorders. My diverse background allows me to serve your students in a unique and special way.

Fun Facts:
I have been married for eight years

I have two daughters – Abigail (6) and Elizabeth (3)

Arts and crafts are my favorite

The Counseling Department has a pet fish named Julio

I eat Chick-fil-A at least once a week
Ms. Morgan Lawrence
mlawrence@paulding.k12.ga.us
Hello! This is my first year as a school counselor, and I am so excited to meet everyone at Nebo Elementary, as well as begin building relationships within the community. I graduated from Young Harris College with a B.S. in Psychology and an M.Ed in School Counseling from the University of West Georgia in 2023. I pursued school counseling because I love helping and encouraging children to reach their full potential. Thank you for allowing me the opportunity to make an impact in our students' lives.
•I have lived in Paulding County my entire life
•In my spare time, I enjoy watching movies and reading
•My favorite color is purple
As Paulding County School District school counselors, we follow the ASCA (American School Counselor Association) model. That means we work with all students through a variety of activities that include classroom guidance lessons, small group counseling, and short-term individual counseling to assist students achieve and accomplish their best within the school environment.
Nebo Elementary is one of only two schools in Paulding County who is a Recognized ASCA Model Program (RAMP) through the American School Counselor Association. Nebo is a School of Distinction (with only 8 schools being named this in the entire United States in 2023). This means Nebo Elementary's school counseling program is a model program at the national level. We have received this designation from 2023-2028.