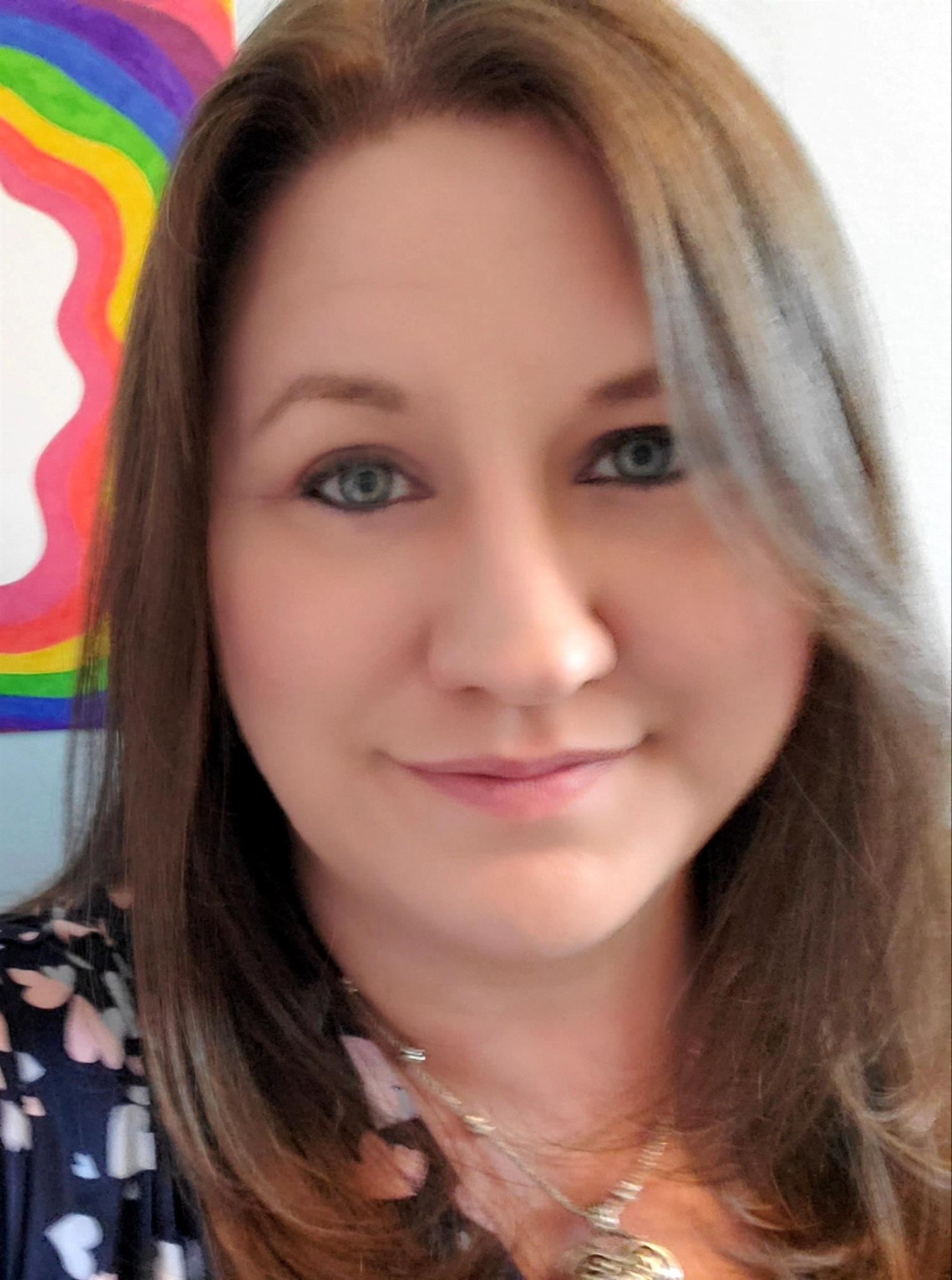 Phone:
Email:
Degrees and Certifications:
Mrs.

Natalie White

I grew up in Paulding County. I attended New Georgia Elementary, South Paulding Middle School, and Paulding County High School. I attended Kennesaw State University as a senior in high school through joint enrollment, where I would ultimately earn my Bachelor of Science Degree in Social Science Secondary Education. I did spend one year at Agnes Scott College right after high school, but once I decided to be a teacher, I transferred back to KSU. I taught 6th grade social studies at East Paulding Middle School for my first three years of teaching. I successfully completed the certification exams and process to gain certification in middle school Science and finally added K-12 Art to my repertoire along the way. I have been teaching art at Scoggins Middle School since it opened! This is our 12th year as a Scoggins community. I love teaching students about art, and I love being part of the Scoggins Community!
Welcome to Mrs. White's Art Homepage





I am excited about this semester and all of its possibilities! We will be exploring concepts in the visual arts including the elements and principles of art. We will be working together to maximize our creative potential. I look forward to seeing our students create amazing works, and I hope we have a very productive semester.

I'm here to help in any way that I can. If you need to contact me, you can send an e-mail to nwhite@paulding.k12.ga.us or you can message me through Canvas.

Sincerely,
Natali

e

White

Some helpful links:

The PTSA and I have purchased the following supplies for EACH student in my class for Fall semester, to be used ONLY in my class.

This is to minimize sharing of items in my room as much as possible. Also, if (and only if) we were to move to a digital learning situation, these supplies are to be taken home to use for instruction to ensure all students have equal access to the necessary art supplies for instruction. I do expect the supplies to be returned to me at the end of the semester, as they can be reused.

Your student will need a notebook or paper to take notes on in class.

1 Extra Eraser

1 Small Hand Held Pencil Sharpener

Color Pencils (a basic 12 pack)

Markers (a basic 10 pack)

Crayons (24 pack)

1 Ruler

1 Bottle of Elmer's School Glue

1 Glue Stick

1 Pair of Scissors

2 Regular Pencils (students will likely need more, and if your student prefers mechanical pencils, please provide them with one and extra lead of the appropriate size)

If you think your student would like to have a better selection of colors of markers or color pencils, you may choose to purchase a 24 or 50 pack of colors, for example. If your student prefers mechanical pencils, you may want to get some of those and make sure to get extra lead for them. If your student picky about drawing circles, they might appreciate a compass or one of the stencils with various circle sizes. Also, they might want a true sketch journal (unlined drawing paper); some kids are picky about that. None of this is expected or required, just some things to think about depending on you and your students' preferences.