Return to Headlines
Flu Information For PCSD Community
Like many areas of the country, the Paulding County Community, including the school district, is currently being impacted by the normal cycle of influenza that typically arrives this time of year. Influenza is a serious illness and should not go untreated. The following information hopefully will clarify what we are experiencing and will provide an overview of the school district's protocols regarding the flu.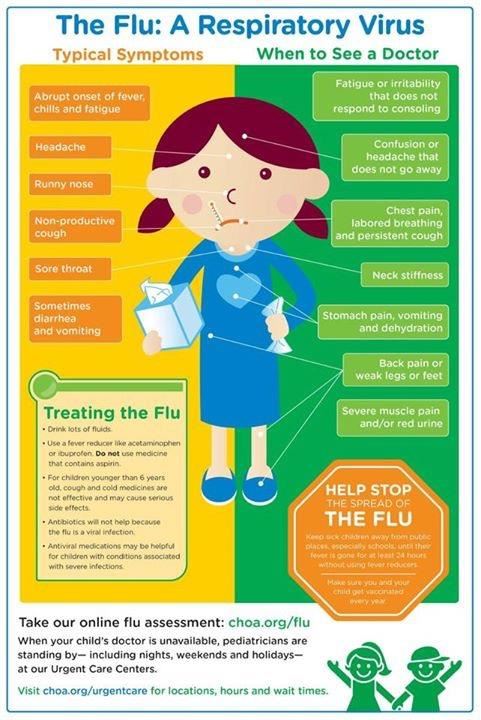 Statement from Michelle Oleson, WellStar Health System Director of Marketing and Communications
WellStar Paulding Hospital, along with most of the country, is experiencing a higher volume of patients with influenza-like illness. Out of respect for our patients and their families, we cannot share specific details about individual cases. However, we can share that many of the details provided by other sources are inaccurate. Please be assured that the health and safety of our patients is our greatest priority. Our staff is trained to properly evaluate and care for patients presenting influenza-like symptoms, and we are working closely with Paulding officials, leaders and first responders to care for this community and keep you informed.
Michelle Oleson, Director of Marketing and Communications, North Fulton
---
Information provided by Paulding County Emergency Operations Center:
Flu activity continues to spread across the U.S.
Therefore, we encourage you to take steps to protect yourself, your colleagues, and your loved ones.
Protect Yourself and Others
Get the whole family vaccinated. Everyone age 6 months or older should have an annual flu shot. It's especially important for people at higher risk including young children, pregnant women, people age 65 and older, those with weakened immune systems or chronic illness such as asthma, and those who care for others who are at high risk.
Wash your hands often. Or, use an alcohol-based hand sanitizer.
Cover your mouth. Sneeze and cough into a tissue or in your elbow (if a tissue isn't handy). It's the best way to prevent virus droplets from becoming airborne.
Don't touch your nose and eyes. And don't nibble on your nails! The virus gains entry into the body through the nose, eyes and mouth.
Think you have the flu?
Know the symptoms. A fever over 100 degrees, achy muscles, chills and sweats, dry cough, fatigue, weakness and congestion could mean you have the flu.
Call your doctor. Your doctor may provide a diagnosis and treatment plan.
Stay home. Going to work or being out and about while sick will only spread the disease.
Load up on liquids and rest. You'll prevent dehydration and help your immune system mount a good defense.
---
The following procedures are followed by school nurses in the Paulding County School District:
A log of all flu cases is filled out and maintained by each school nurse.
When notified of a flu case, the school nurse makes every attempt to follow up with the parent/guardian and checks to see if a doctor's note was provided. We ask if the student was seen by medical (doctor/urgent care, etc.). We ask if the student was tested for flu and, if so, what type was reported. We request a doctor's note if a student was seen.
We follow up with any patterns that may be occurring with classrooms and total volume. For classrooms that reach three or more cases a letter is sent with Principal approval.
Custodial involvement is recommended to provide disinfectant cleaning/fogging in those specific classroom areas, the overall school building, and school buses if needed.
The school district maintains open communication with the Paulding County Health Department.
Nurses always promote good handwashing and hygiene throughout the school year. Information is provided to teachers directly as well as shared on the school district web site.
Important Documents: