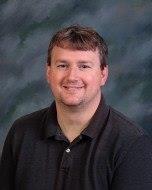 Phone:
Email:
Degrees and Certifications:
Stephen Crane

Welcome Back !!!! - click for video. I have been in education for six years, all of them proudly here at Scoggins Middle School! As we adjust to this "new normal," I am nonetheless excited to be a part of your child's learning experience this year. In the Career Exploration courses, my goal is to provide the instruction that will help spark students' curiosity about what lies ahead after high school and beyond. We will expore a wide range of topics that discuss not only the many possible paths to get a career, but also the attitutes, characteristics, and behaviors that future employers will look for in a job candidate. In the class, sometimes there will be assignments and other instructional activities on Canvas, our online learning platform. This will be the case if the district goes to an "all virtual" mode of learning.

If you ever need me or have questions please do not hesitate to contact me. My email address is scrane@paulding.k12.ga.us. You may also message me through Canvas or Remind.

Remind is a free valuable connection tool that will let you know about upcoming tests or when important projects and other work are due. Scroll down to the bottom of this page for directions on signing up for my Remind info.

College Experience:

Bachelor of Arts in Secondary Education from University of West Georgia

Family:

I have been married to my wife Brandy for 13 years. We have one daughter, Ivey, who is about to begin Pre-K this upcoming year in Carroll County. She loves to sing, dance, and is into the Trolls and Frozen movies.

Fun facts about me:

I am a huge fan of movies, especially the Star Wars and Lord of the Rings franchises!

I have been a Braves fan ever since I moved here when I was 8. (Moved from North Carolina)

I have two dogs, named Baby Dog (even though he's now 13) and Chewie, and one cat, named Mia.

Stephen Crane Career Exploration Teacher

6th Grade Career Awareness - 5th and 6th periods

Remind: Text @sccareer6 to 81010

7th Grade Career Discovery - 3rd and 4th periods

Remind: Text @sccareer7 to 81010

8th Grade Career Management - 1st and 2nd periods

Remind: Text @sccareer8 to 81010

scrane@paulding.k12.ga.us
Thank you for visiting my teacher page!!