Student Daily Schedule for Virtual Learning

Student Expectations:

*Work daily in online virtual assignments

*Meet instructional expectations

*Participate in online lessons and communicate with the teacher via Canvas and Video conferencing

*Participate in activities as required by PCSD and Dallas Elementary
Please click the link or watch the video below for Ms. Matthews' Virtual Open House!
Spring Return

Posted by

Cassie Backus

on

12/16/2020

Important Information for this Year

Posted by

Cassie Matthews

on

7/28/2020 11:00:00 AM
I am so excited to be a part of your child's life this year! We have a great year of academics and adventure ahead of us. Along with those, I also want to guide students to gaining responsibility, ownership, and independence in their work. We will also work torwards building a virtual classroom community where each of us feel safe and happy! We will develop a classroom contract that is student led and student created. My door is always open. Please feel free to contact me via ClassDojo, email, or call Dallas Elementary extention 13307. Thank you in advance for all of your support during this year of new beginnings.

Mrs. Backus (formerly Matthews)

cbackus@paulding.k12.ga.us

770-443-8018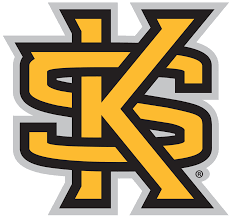 Phone:
Email:
Degrees and Certifications:
Mrs.

Backus

Hello! This will be my 7th year teaching and my 4th year teaching first grade. This will be my first year as a fully virtual teacher! I am a Paulding County native who graduated from Paulding County High School. I graduated from Kennesaw State University in 2014 with a bachelor's degree in Early Childhood Education with an emphasis on reading, and from Piedmont College graduate program for Curriculum and Instruction with an endorsement in gifted education with graduation December 2020. Teaching is my passion, and I am so proud to be a Dallas Bulldog!
Virtual Classroom Procedures and Expectations:

Be on time for learning.

Mute yourself unless you are speaking.

Listen while the teacher and others are speaking.

Settle in a quiet area for work and meetings. Do not change areas in the middle of an online session.

Wear appropriate clothing while meeting.

Keep your camera on during class meetings.
Paulding County Canvas

If you have trouble finding Canvas, you may use this link instead.

ClassDojo

ClassDojo is a management system we use to connect positive behavior and parent-teacher communication. You will get an email or a text message with information on how to connect to Dojo. This is important for efficient communication between home and the teacher. This is also available as an app on all smart-phones which is encouraged.

Revtrak

Please use this site for any exchange of money on the Dallas campus (other than lunch money).

Infinite Campus - Parent Portal

Use this link to access Parent Portal Infinite Campus. To set up, please email portal@paulding.k12.ga.us and the following information. A copy of parent picture id must also be included in the email.
Parent Name
Parent Physical Address
Parent Email Address
Student First Name
Student Last Name
Student's Date of Birth
Student(s) Physical Address
Name of School Student Attends